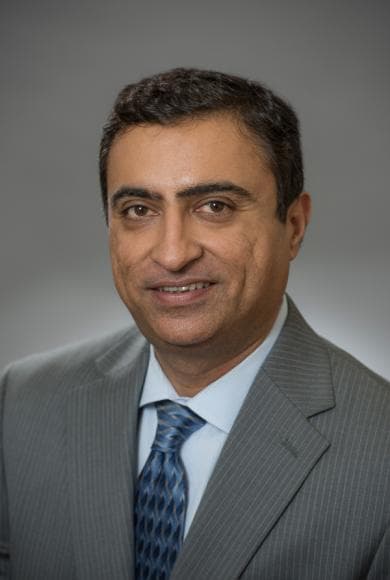 Dr. Vijayveer S. Pamar, M.D.
Endocrinology
Dr. Vijayveer Pamar is a Board-Certified Endocrinologist with an expertise in several areas, including Type 2 diabetes mellitus, diseases of the thyroid and pituitary glands. After graduating with Honors and receiving his degree in Medicine & Surgery from Dibrugarh University in Assam in 1993, he completed his Residency in Internal Medicine at Conemaugh Memorial Medical Center in Johnstown, PA in 2001. In 2003 He completed his Fellowship in Endocrinology & Metabolism at The University of Arkansas for Medical Sciences. In June 2008, he joined the Diabetes & Glandular Disease Clinic in San Antonio, as seventh partner. He is an active member of several professional groups, including the Endocrine Society and the American College of Physicians. Dr. Pamar is certified to do neck/thyroid ultrasound examinations, plus perform thyroid biopsy on patients with conditions of the thyroid gland.
Participate in Clinical Research
Enroll in a study to learn more about your condition, gain access to new treatments, and help advance medical research!
Enrolling Studies